As the world becomes more connected, mobile applications have become essential tools for businesses to reach their customers. With more than 3 billion active Android devices worldwide, Android application development has become a crucial aspect of businesses' digital strategies. However, developing an Android application requires specialized skills that not every company possesses. Therefore, hiring dedicated Android developers for your next project is a wise choice.
Hiring dedicated Android developers can be challenging, especially if you are new to the field of mobile application development. In this blog post, we will guide you on how to hire dedicated Android developers for your next project.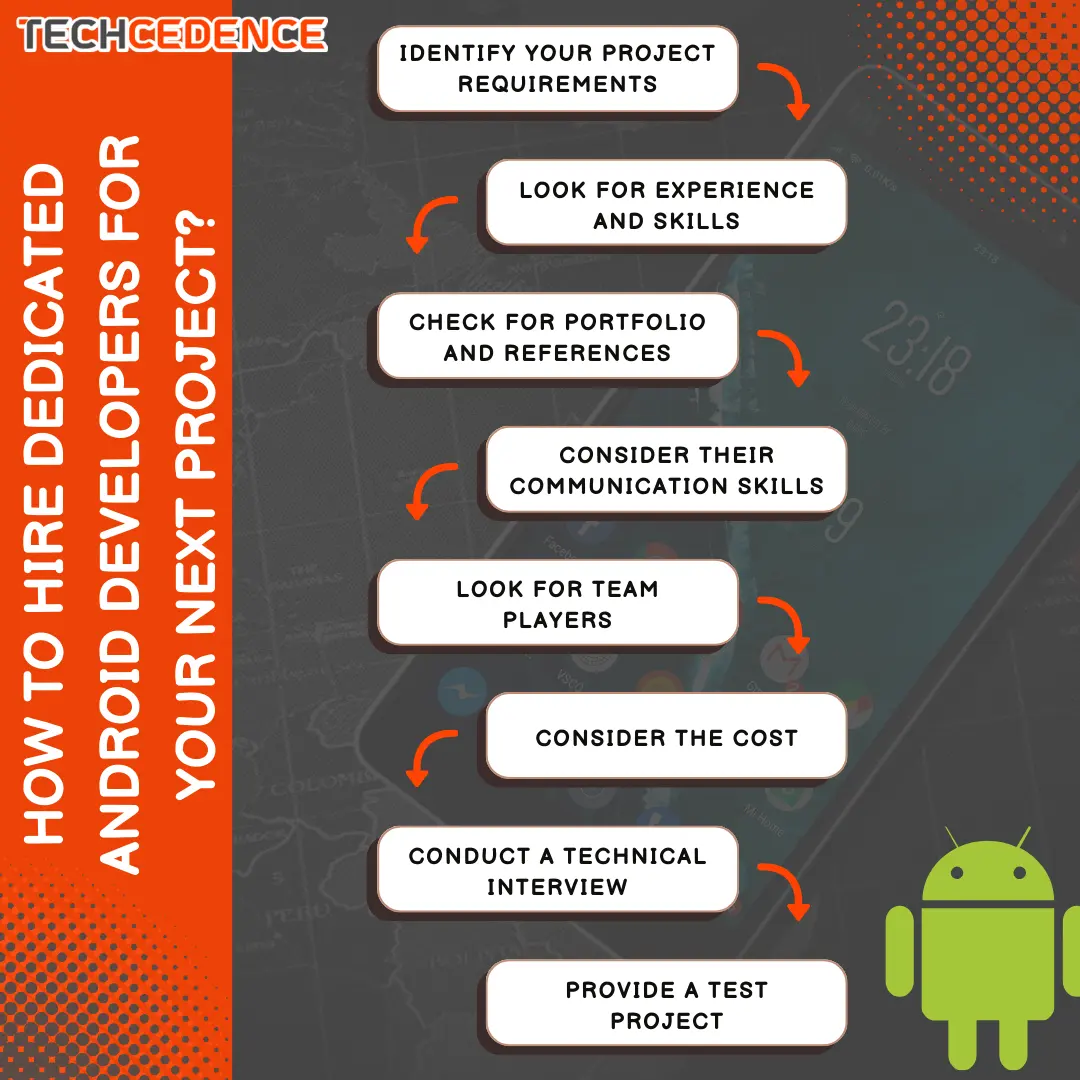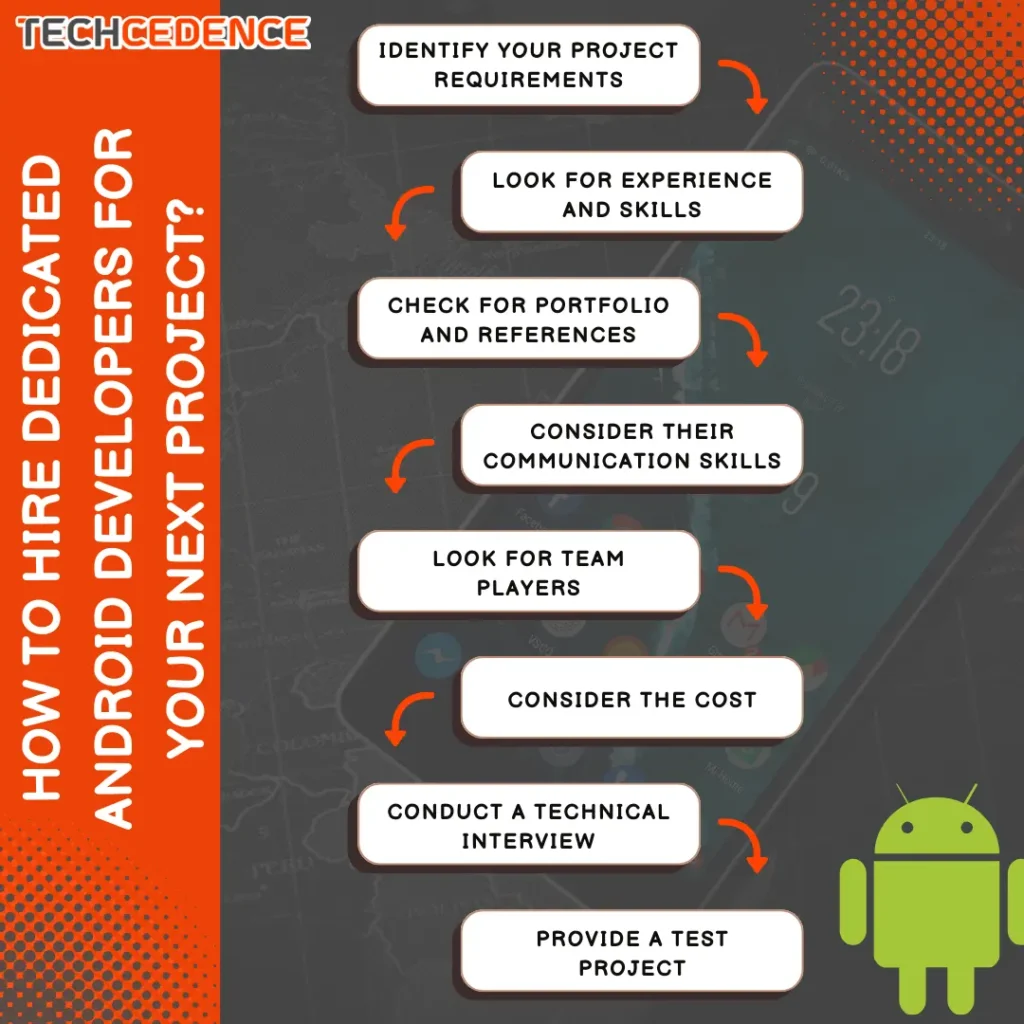 1. Identify your project requirements
Before starting your search for an Android developer, you need to have a clear understanding of your project requirements. This includes the features, functionality, and user interface of your app. Once you have identified your project requirements, you can start searching for a developer who has the required skills and experience.
2. Look for experience and skills
When hiring an Android developer, it is essential to look for experience and skills. Look for developers who have worked on similar projects before and have a track record of delivering high-quality applications. Check for their skills in Android Studio, Java, Kotlin, and other essential technologies for Android app development. Also, look for developers who are familiar with the latest trends in Android application development and can implement them in your app.
3. Check for portfolio and references
Checking a developer's portfolio and references is a crucial step in the hiring process. A portfolio showcases a developer's skills and experience in developing Android applications. It provides you with a glimpse of their work and helps you understand their style and approach to app development. References, on the other hand, give you an idea of how the developer works with clients and their level of professionalism.
4. Consider their communication skills
Effective communication is critical when working with developers. You want someone who can communicate effectively with you and your team throughout the project. Check for their communication skills during the hiring process, and make sure they are responsive and available to answer any questions you may have.
5. Look for team players
When hiring an Android developer, it is crucial to look for someone who can work well with your team. Developers who are team players can collaborate effectively with other members of your team and contribute to the project's success. Look for developers who are open to feedback, can communicate their ideas clearly, and are willing to work with your team to achieve your project's goals.
6. Consider the cost
The cost of hiring an Android developer can vary depending on their experience and location. When considering the cost, make sure to weigh it against the developer's experience, skills, and the scope of your project. A low cost may seem appealing, but it may not necessarily result in a high-quality application.
7. Conduct a technical interview
A technical interview is a crucial step in the hiring process. It helps you evaluate the developer's technical skills and knowledge. During the interview, ask them questions related to Android application development, such as their experience with Android Studio, their knowledge of Kotlin or Java, and their experience with app architecture patterns like MVP, MVVM, or Clean architecture.
8. Provide a test project
Before hiring a developer, you can provide a small test project to evaluate their skills and approach to application development. A test project allows you to see how the developer works, their level of professionalism, and their ability to meet deadlines.
Conclusion
In conclusion, hiring dedicated Android developers for your next project requires careful consideration. By following the steps outlined above, you can identify the right developer for your project and ensure its success. Remember to focus on experience, skills, communication, teamwork, cost, and technical knowledge during the hiring process. With the right developer on board, you can create a high-quality Android application that meets the needs